Woodland Avenue Presbyterian Church
2300 S. 8th Street & Woodland Avenue
Camden, New Jersey 08104
Phone: 856-963-7538
All are welcome to worship with us every Sunday at 10:00 am.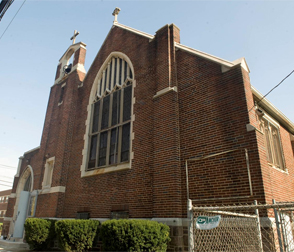 A Message from the Pastor
The Woodland Avenue Presbyterian Church is a congregation of the West Jersey Presbytery. Our primary aim is to evangelize and witness to our surrounding community. We also want to assist in building self-sufficient families in the Morgan Village neighborhood. Woodland is for Christ and for learning. We invite you to join us as we glorify God and celebrate the transforming power of the Holy Spirit.
Yours in Christ,
Rev. Floyd L. White, III
Pastor
Neighborhood Advisory Council Meetings are held every 3rd Thursday of the month at 6:00 pm in the Fellowship Hall.
Our Programs & Services
Sunday School
Children's Bell Choir
Dr. Martin Luther King, Jr. Day of Service
Educational Sunday
Neighborhood Advisory Council
Driving Directions:
Take I-676 N Camden/B Franklin Br.
Take Morgan Blvd Exit, Exit 3
Turn slight right onto Morgan Blvd.
Turn left onto S. 8th Street
The church is located on the corner of S. 8th Street & Woodland Avenue